Property Lawyer in Navi Mumbai
Property law regulates the different types of ownership in real (land) and personal property. Legally secured rights to properties, such as land and personal property, including intellectual property, are referred to as property. Contract law can be used to exchange goods, and if the property is broken, tort law can be used to defend it.
ParthaSaarathi Disputes Resolution LLP is one of the best Law Firms in Navi Mumbai when it comes to Property related Cases, Legal Due Diligence related to Title and Ownership of property, Property Registration, CIDCO Transfer, MSEB Name change, Mahanagar Name change, Share Certificate, Society Transfer procedures, Co-operative Housing Society legal issues. We have the best advocates in Navi Mumbai handling this vertical for us.
We have solutions to every property-related legal problem. Let's have a look at some of the issues associated with property and their legal solutions.
With reportedly as much as 66% of all civil cases are pertaining to property disputes, it wouldn't be an exaggeration to say that every Indian family has faced a property dispute.
Property Issues faced by people:
Construction Delays
Structural Alterations
Parking Issues
Housing Society disputes (Further discussed in detail)
Leakage Issues
Denial of Conveyance in favour of Society
Property Ownership, Possession & Partition disputes
Landlord & Tenant disputes
Property/Land Acquisition & denial/deficit compensation
ParthaSaarathi LLP through its consultations, alternative dispute resolution mechanisms, litigation provides the best possible practical customized solutions to property problems in a fast & effective manner. Some innovative property solutions we are providing at different forums to our clients are as under:
RERA, Consumer & NCLT
While RERA has addressed the issue of timely delivery of possession of properties, parking, and proper usage of funds, the execution of RERA orders is a problem.
At ParthaSaarathi, we help our clients throughout the execution process before the RERA, Sub-Divisional Magistrate, by prompt filing and follow-up on the applications for execution by way of attachment of properties, arrests in extreme situations, and approaching High Court for issuing necessary directions for fast implementation of the orders of RERA.
Our lawyers who are also amongst the best Consumer Lawyers in Navi Mumbai also take care of filing the complaints at Consumer Forums for all the property-related problems considering the Consumer Forum's slight advantage over other platforms and its inherently strong executive powers in terms of:
Fast delivery of Property possession
Getting the Refund of the amount paid along with compensation as high as 18%
​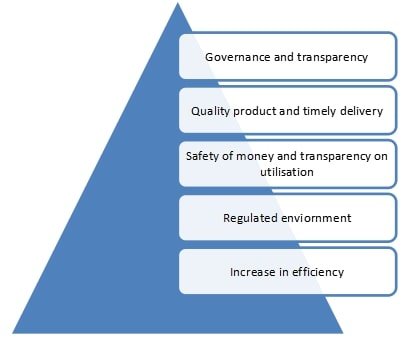 NCLT is also an option for homebuyers facing the above issues with builders. As RERA orders are becoming increasingly difficult to get implemented, NCLT comes as a preferable option. However, we recommend approaching NCLT only in exceptional circumstances when project delivery and order execution might be challenging.
Family Settlement Agreement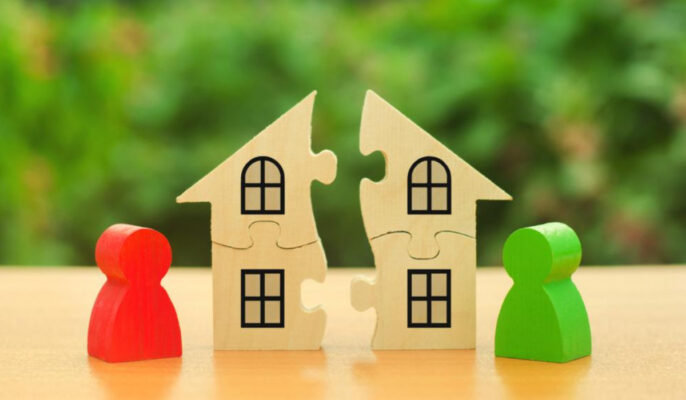 A family settlement is an arrangement reached by family members to decide how a property should be shared. All of the parties involved should be related and have a claim to the contested estate. It also covers movable assets like jewelry or money in Bank Accounts. A family settlement is sensible to resolve common property or joint family property instead of individual or self-acquired property transferred by way of a Will.
At ParthaSaarathi, we have this far more amicable, pocket-friendly solution to any family settlement. It is a conciliation process where our lawyers who are amongst best family lawyers in Navi Mumbai help the family arrive at a mutually acceptable resolution for a property dispute. A family settlement could be a single document incorporating the distribution of assets or a series of documents detailing each family member's property rights.
A settlement agreement could be one brother gets House. The other receives a Family Shop premise, and the sister gets jewellery and any arrangement that they mutually agree. A settlement agreement is not used as a gift and is non-transferrable as per the Income Tax laws. Therefore, a separate gift and sale deed may have to be made by the family settlement agreement.
Cooperative Housing Societies
There are many problems faced by people staying in Cooperative Housing Societies but often nobody is willing to hold Committee Members or individual members accountable because everybody wants to be in the good books of the Society. Though if wrong things are going on rampantly because of an inefficient Managing Committee which is not managing the Society as per the prevailing Bye-laws and the State Cooperative Society Act in the long term it is the reputation of the property which is at stake. Therefore proper legal advice and corrective measures at the right time become crucial.
Problem: Managing committee members not issuing share certificates to members.
Solution: Filing complaint to the DDR & Consumer Forum.
Problem: Co-operative Housing Society not taking action against unauthorized construction.
Solution: First make a grievance to the Society and if they don't take any action then File a Complaint with the Building Department of the Municipal Corporation of your city. 
Problem: Co-operative Housing Society not taking action against the members of the managing committee who have misused the funds of the society.
Solution: Approach the office of the registrar to remove the managing committee members.
Problem: Society not allowing visitors to park their vehicles in the building premises
Solution:
a) Filing complaint with the police authorities stating that there is a violation of the provisions of Table 15 read with Regulation 36 of the Development Control Rules, read with Regulation 36 which stipulates that 10% (now 25%) of the parking space has to be kept vacant for the visitors;
b) Filing a complaint with the concerned Municipal Corporation praying to cancel the occupation certificate as the terms and conditions pertaining to IOD have been violated.
Problem: Society not allotting car parking space to members.
Solution: a) Invoking the provisions of Table 15 Regulation 36 of Development Control Rules of Greater Mumbai;
b) Filing a Complaint to the Consumer Forum for deficiency of service;
c) Filing a dispute before the Co-operative Court;
d) Submitting a complaint to Registrar's Office;
Note: If there are like-minded members who are deprived of parking each one can approach different authorities.
Problem: Co-operative Housing Society collecting exorbitant amounts at the time of transfer of flat, collecting exorbitant amount towards non-occupancy charges.
Solution: a) Filing complaint with the Consumer Court for deficiency in service;
b) Making a complaint to the police station for extortion, mischief against all the members of the managing committee with a specific request to lodge a First Information Report (FIR);
c) Filing complaint against the auditor for professional misconduct. 
Problem: Some members are having parties and disturbing the peace in the building.
Solution: Filing a Police Complaint about causing a public nuisance and disturbing the peace of the Society.
Problem: Co-operative Housing Society not responding to queries as regards payment of service tax.
Solution: Write a letter to the Service Tax Department and follow up on it.
Problem: Co-operative Housing Society not maintaining fire fighting equipment.
Solution: As per section 3(1) Maharashtra Fire Prevention and Life Safety Measures Act 2006 read with rule 4(2) Maharashtra Fire Prevention and Life Safety Measures Rules every society having a building of ground plus four floors and above have to submit/arrange to submit every half-yearly a certificate to the fire authorities. One can check if it's done or Follow up on such matters with fire authorities.
ParthaSaarthi Disputes Resolution LLP provides legal help and end to end services on all types of property related disputes, registrations & compliances.  ParthaSaarathi LLP lead by Adv. Viraj Patil is one of the most experienced Property Lawyer in Navi Mumbai regarding property issues. Connect with us at contact@parthasaarathi.com.
FREQUENTLY ASKED QUESTIONS
Application to the Society along with an affidavit if required and if Society denies then file a grievance before the District Deputy Registrar of the area. If there is any loan against the property Share Certificate will be with the concerned Bank.
Approaching the Municipal Authority and checking the status of project completion and getting the OC, CC. If the Builder has not got it in spite of the completion of the project approaching the Consumer Forum.
Conveyance procedure can be done by appointing an Advocate by resolution in the Society and then applying for Deemed Conveyance, after obtaining order preparing the Conveyance Deed, assessing & payment of the deficit stamp duty & then finally registration of the Conveyance Deed. Then follow up with the City Survey Office for recording the name of the Society in the property card.