Everything Not Going Well In Your Family? We Are Here To Help You!
At PaarthaSaarathi, our Co-founder Adv. Viraj Patil is a renowned advocate in Navi Mumbai. Moreover, he has in-depth knowledge and experience in handling all types of matters that come under Family Issues. These abilities make him one of the Best Family and Divorce Lawyer in Navi Mumbai.
At ParthaSaarathi, we understand every marriage cannot be successful. If your partner or you both are ready to discontinue your marriage relationship, you can approach the court. But only after consulting an experienced Family and Divorce Lawyer in Navi Mumbai.
Family Can Make Or Break

A family is a place where one gets relaxation from other problems and worries of their life and can have fun and be happy and satisfied. But on the other side, issues in the family keep the individuals involved disturbed at all times, and it concerns their careers and future life.

Even in the Indian cultural setup, the family has a unique place because family is a mental therapy to all life problems. A person may or may not always have all the solutions to his questions. But he at least doesn't have to face those problems alone without family support.
Problems:
Some common problems faced by individuals in a family are the spouse's irritating habits, getting along with in-laws, unequal domestic work, financial issues, past issues, and monotony.
Family problems between husband and wife, fights over property issues between brothers and sisters, a misunderstanding because of the generation gap, relatives, and outsider's exploitation of the case. All this destroys the happiness and peace in the family.
​​Solutions:
Most of the time, these problems happen and also escalate because of a lack of trust and communication gap.
A mutual understanding between the family members and consistent communication irrespective of busy working schedules is the key to resolving any differences that members in the family may have.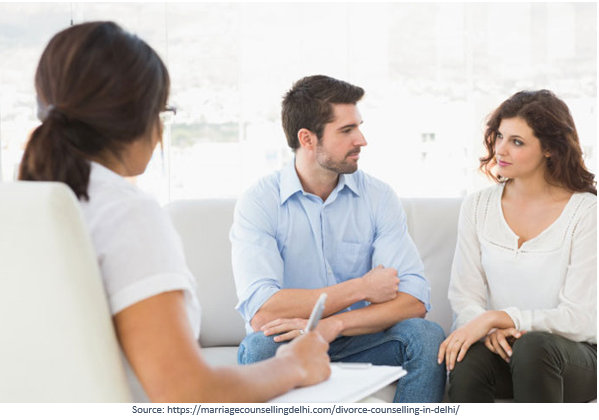 Members in the family must acknowledge that no family member is the same, just like no two fingers are the same. Accepting and understanding those differences in ways of thinking and the nature of different family members and finding common grounds in disputes can potentially reduce a lot of conflicts and differences.
Welfare of Children & Senior Citizens priority
We strongly believe that individual choices, freedom, and contrary viewpoints need to be balanced. The welfare of children and senior citizens should be at the forefront and on the priority list while taking any present and future decisions.
Consistent Effort To Make Relationships Work
To sum it up, marriages and no relationships are perfect. But a consistent effort and patience to make it work are required.
Support of Legal + Counselling:
To arrive at an amicable resolution, families need proper Legal Advice and Support coupled with Mind Psychologists and Counsellors counseling. We at Paarthasarathi have a team of compassionate Family Lawyers, Human Rights Workers, and Counsellors. They help solve your problems through consultations, mediation, and counseling and arrive at a win-win solution for all in a way. It will help restore family peace and harmony. So, individuals can channelize their energies to constructive work furthering success and prosperity.
Before filing a divorce case, the couple should undergo counseling and mediation session. Here, we could deeply understand the problem and provide another chance to reunite and to make a rethinking.
Failing so, our legal experts can proceed with filing the case. Our proficient Family and Divorce Lawyer in Navi Mumbai provides comprehensive services to our clients to manage every type and level of disputes under the Hindu Marriage Act, Matrimonial Law, Criminal Law, or dispute related to property.
We know that getting a divorce is one of the most painful experiences people go through. That is why we can empathize and relate to your situation.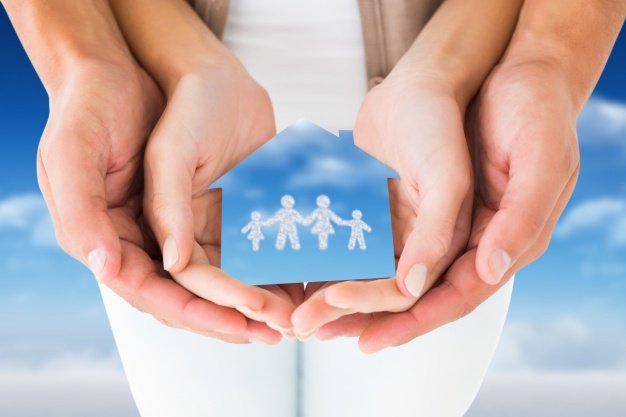 You need a team of legal professionals who believe in you and your future. We want to help you make your divorce proceedings as pain-free as possible for you, your children, your marital assets, and the toll it takes on your life. Our legal prowess and knowledge of Indian divorce law have shaped us into a formidable force who fights to get you what you deserve, regardless of how aggressive the other side may be.
If you require a divorce lawyer in Navi Mumbai, our legal professionals' team has the experience and background that you need to build a solid case. You need a team who understands every step of the way and fights for you until there is a result.
At ParthaSaarathi, you can rest assured by hiring one of the leading family and divorce lawyers in Navi Mumbai. Here, you will be getting the lawyers you need.
E-mail us at contact@parthasaarathi.com or book an appointment with ParthaSaarthi Legal Consultancy if you're having family issues. Adv. Viraj Patil, our expert Family and Divorce Lawyer in Navi Mumbai, will strive to give you justice and all the rights you deserve.